Waiter App
Hospitality:)
Create Orders -
Edit Orders -
Check Order Status -
Cancel Orders -
Send Oders to Kitchen -
Table Management -
....And More -
For Who
Waiter iPad App has been designed for Big Restaurants, Cafes and Hotels, it is linked to our ERP Software. We have Created this App Accourding to a request from one of our Clients becuase this company was looking for iPad App they did't accept any Andriod App for Security Reasons.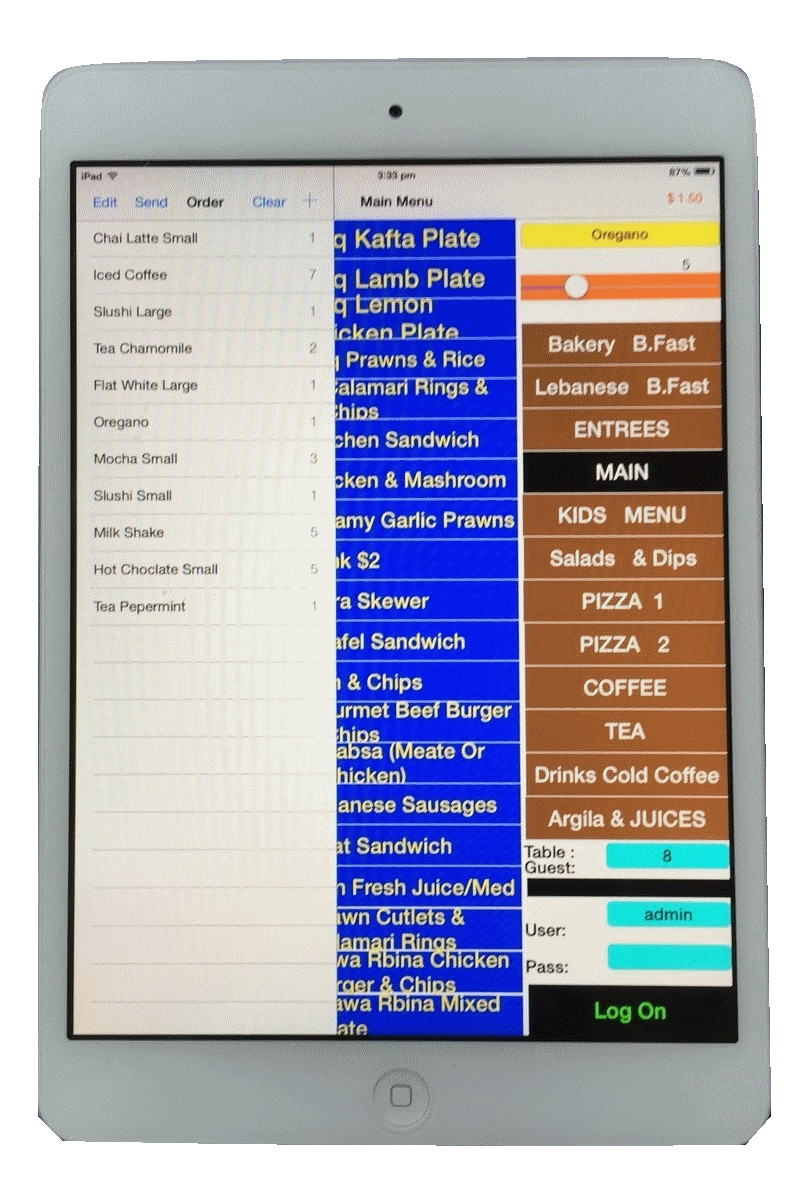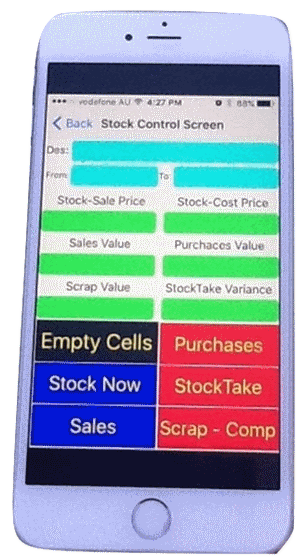 Worldwide Stock Control iPhone App
Save your Money, Check your Stock before calling your Supplier. From any where Worldwide Control and Manage your Stock, it gives you the power of Information Technology and Communications Sciences in one App to manage and control your invested money in your stock, it allaws you to check Availability and Shortage in your Stock, off Course you can check Quantities and Values for your any Product, Group of Products and all of your stock in one Click, Even Scraped and Damaged items. You can know how much you have sold and how muuch you have bought for any Period of Time(Day/Week/Month/Year....)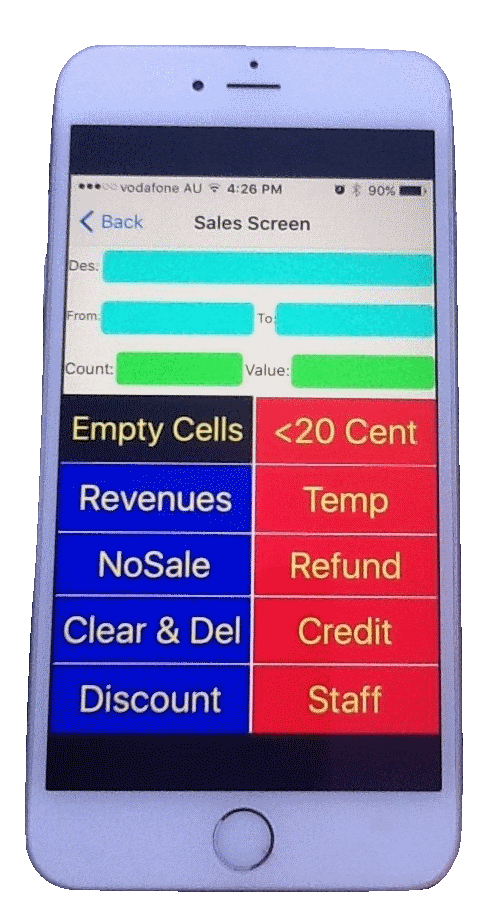 Sales
Control

App

There No doubt that more than %80 of Lost Income and Cash Thesft is during sales Process it is on your Counter by Cashiers, that accourding to the latest Research Financial Insititutes's Reviewes.
This App is Designed for Busy Owners and Managers where from any Where Worldwide Control and Manage your Cash I meean your Sales, Watch your Bad Cashiers, Control you Discounts, Manage your Prices. This App Allows you to check your Revenues/Income for Period of Time(Day/Week/Month...). From This App you can check : (- Sales Quantities and Values, - Refound Quantities and Values, - Given Discount Values, - Temporary Sales Quantities & Values, - Cash Drawer Usage Count f Times, - Cancelled/Void Sales Quantities and Values, - .... Any More.).
Let's Start Save & Protect your Money!